Our partnership with YWTT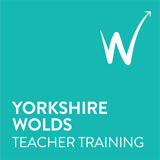 For recruits starting in 2021/22 Tidal students will work in partnership with Yorkshire Worlds Teacher Training - the only outstanding training provider in our region.
Tidal are pleased to announce that from 2021/22 Tidal will work in partnership with YWTT to provide initial teacher training. The partnership has been set up to offer our students the best of both worlds - outstanding placements in Tidal schools, alongside training provided by the only outstanding ITT provider in the region.
The course programme designed by YWTT also means that students spend more time in the classroom where it really matters. Over the majority of the year students will be based in school four days per week. One day per week will then be spent at the YWTT training centre receiving the highest quality professional development from specialists from both Tidal schools and experts from YWTT.
We believe this partnership will further develop the next generation of Tidal teachers to be the best they can possibly be. The increased time spent in schools learning on the front line is the best to develop the skills you will need for the rest of your career.
The YWTT training programme leads to PGCE with QTS accredited by Sheffield Hallam University.
Yorkshire Wolds Teacher Training was last inspected by Her Majesty's Inspectors (HMI) in accordance with the 'Initial teacher education inspection handbook' on 23 September 2019.
In this most recent inspection, Yorkshire Wolds Teacher Training was judged Outstanding (Grade 1) in all areas. These are:
Overall effectiveness
The outcomes for trainees
The quality of training across the partnership
The quality of leadership and management across the partnership